Piazza Enrico Berlinguer
Behind the municipal resolution 2014/G/00199 there is more than a simple administrative measure.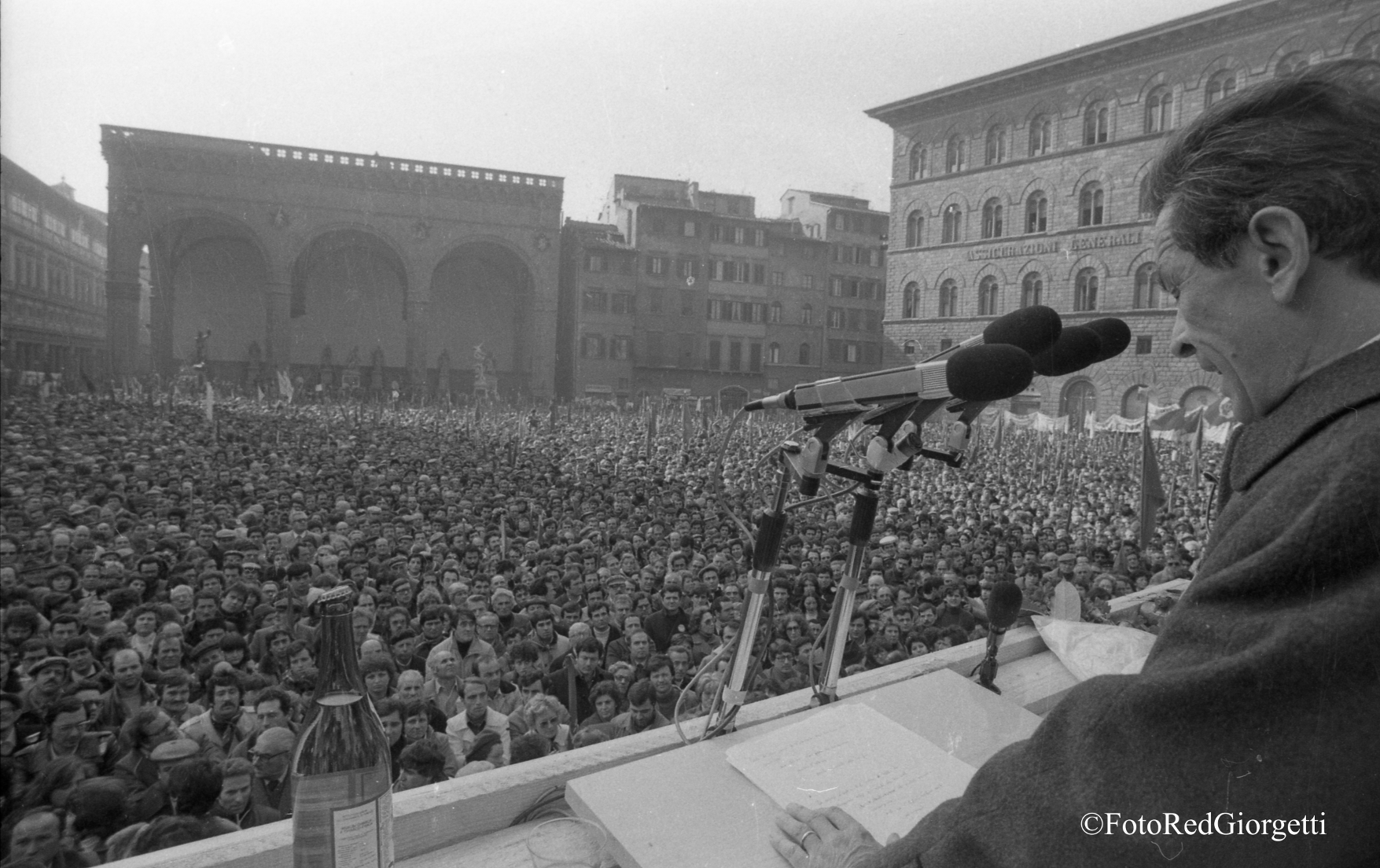 Foto cortesemente fornita dall'archivio Red Giorgetti – vietata la riproduzione
Since 7 July 2014, Florence finally has a square named after Enrico Berlinguer.
Thanks to this resolution, Florence has a square dedicated to a man whose value was recognized both from members of his party and from political adversaries.
A man who, in his long career as political leader, filled the streets and squares of Florence: during the 1975 Festa Nazionale dell'Unità,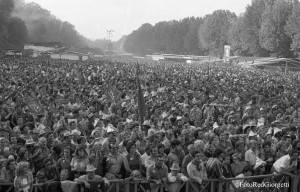 Photo courtesy of archivio Red Giorgetti – all rights reserved
and in for the national peace rally in February 1980 in Piazza Signoria (see above).
Mandela Forum is particularly happy to know that from now on, all indoor events in Florence will take place at Nelson Mandela Forum, piazza Enrico Berlinguer.
On Friday 5 September, the mayor of Florence uncovered the plaque bearing the new name of the square.